Afrobeat & Kizoma Fiesta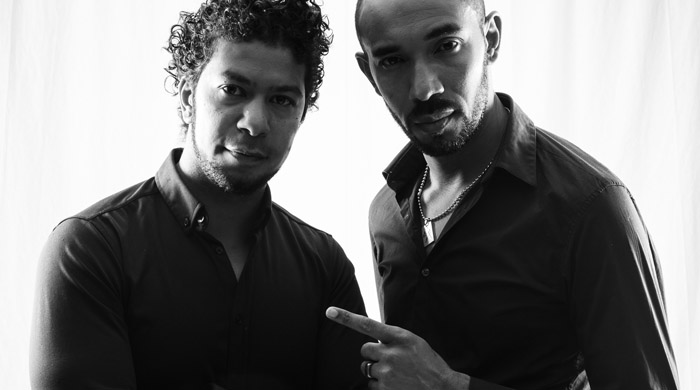 Vi gjentar fjorårets suksess arrangement med fokus på urban afrikansk fest- og klubbmusikk i stilfulle omgivelser. Kvelden byr på det beste innen Afrobeat, Kizomba, Semba, Azonto, Kudoro, AfroHouse, Zouk og et snev av karibiske rytmer.
(English follows below)
Kveldens gjester: M&N Pro og Nilton Ramalho,Teca og Adorée og en laaaang line up av DJs som sikrer bredde og variert musikk hele kvelden.
Musikkprodusentene, M&N Pro bor i Nederland og er kjente for sine produksjoner av Zouk, Kizomba og annen populær musikk. Med seg har de artisten Nilton Ramalho.
Kvelden byr også på et spektakulært sembashow med Teca og Adorée (Kizomba Praha/Balumuka Events) samt en line up av DJs som serverer saftige beats av afrohouse, kizomba, dancehall, semba, kudoro, azonto, reggae og mye mye mer.
Teca og Adorée holder heldagsworkshops på dagtid: se eget event
Egen VIP lounge med reservasjon av bord: Minimum 2 flasker musserende. Ta kontakt for reservasjon. Begrenset antall.
- M&N Pro feat Nilton Ramalho (NL/CV)
- DJ Eric MFA (KE/NO)
- DJ GigaSilva (CV/NO)
- DJ Taste-It (CV/NO)
- DJ LaMissy (GH/NO)
- Jacinto Teca (Ang/CZ),
- Adorée Johnson (US/CZ)
De første 100 får en velkomst drink!
------------
Pris: forhåndssalg på billettservice 150 kr (+ avg.), 230 i døra. Festivalpass er også tilgjengelig.
Showstart: kl. 23.30, så vær tidlig ute…
Sted: Samfunnssalen (over Sentrum Scene)
ID: 21
Party and Festivalpass
http://www.billettservice.no/search/?keyword=afrobeat
----------
ENGLISH
We kick off yet another event after last year's success of sharing the best of urban African party and club music in a stylish atmosphere. The night will be pumping with the grooviest of Afrobeat, Kizomba, Semba, Azonto, Kudoro, AfroHouse, Zouk and a hint of Caribbean rythms.
Guests of the evening: M&N Pro, Nilton Ramalho, Teca and Adorée and a loooong line up DJs to ensure a broad selection of tunes.
The Rotterdam based dynamic music producers, M & N Pro, are known for their mixes of popular music with an African twist, Cape Verdean, Zouk, Kizomba, and world music. Together with Nilton Ramalho they will make you move on the dance floor.
Teca and Adorée from Kizomba Prague/Balumuka Events deliver a spectacular semba show at the event, in addition, they will also host a daytime workshop to bring your Kizomba, Semba, Afro and Kudoro skills up to speed.. More info in a separate event.
Make sure to get your bookings in early for our designated VIP lounge: Minimum 2 bottles of sparkling. Limited seating
- M&N Pro feat. Nilton Ramalho (NL/CV)
- DJ Eric MFA (KE/NO)
- DJ GigaSilva (CV/NO)
- DJ Taste-It (CV/NO)
- DJ LaMissy (GH/NO)
- Jacinto Teca (Ang/CZ),
- Adorée Johnson (US/CZ)
A welcome drink for our first 100 guests.
------------
Price: Advanced ticket sales 150 NOK (+ avg.), 230 NOK at the door.
Festival passes are also available
Show start: kl. 23.30, så vær tidlig ute
Venue: Samfunnssalen (above Sentrum Scene)
ID: 21
Party and Festivalpass
http://www.billettservice.no/search/?keyword=afrobeat
----------